Posts for tag: oral health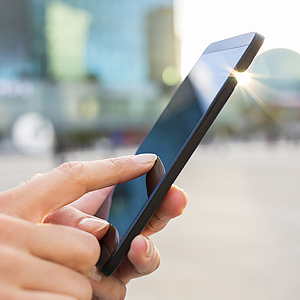 If you're the kind of person who can't do without a smart phone, you've probably heard the expression "There's an app for that!" These nifty little programs let you get directions, check the weather, watch stock prices… even optimize your sleep patterns and make high-pitched dog whistles. And shortly, you'll be able to check how well you've been brushing your teeth.
News reports have mentioned a soon-to-be-available toothbrush that will interface with an app on your smart phone. The brush has sensors that record how much time you spend brushing, whether you reach all parts of your mouth, and whether you brush correctly (with up and down motions, not just side to side). It charts your oral hygiene habits, scores your brushing technique — and, if you allow it, shares information about how well (or poorly) you're doing with your family, friends… even your dentist.
So do you need to run out and buy one of these gizmos as soon as they're available? Of course not! However, anything that encourages you to take better care of your oral hygiene can't hurt. A wise dentist once said: The important thing is not the brush, but the hand that holds it.
If you're a "gadget person," you may be intrigued by the device's high-tech design, and the fact that it interfaces with your phone. Plus, maybe the idea of compiling (and sharing) your brushing record has a certain appeal. On the other hand, you might prefer a sleek, light electric brush that doesn't keep track of your movements. Or maybe the simplest brush of all — a manual one, with soft bristles and a comfortable handle — works best for you.
The most important thing is that you regularly practice good oral hygiene: Brush twice a day, for two minutes each time, and floss once a day. Use whichever brush is best for you, and be sure to change it every three months, or when the bristles get stiff. Stay away from sugary snacks between meals (they contribute to decay by keeping your teeth bathed in acidic byproducts). Don't use tobacco in any form, or chew on things that don't belong in your mouth. And remember to come in for regular exams and professional cleanings. If an app helps you do these things — we're all for it.
If you would like to learn more about maintaining good oral hygiene, please contact us or schedule an appointment for a consultation. For more information, see the Dear Doctor magazine article "Top 10 Oral Health Tips For Children."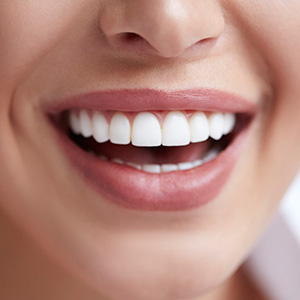 If you know anything about dental disease, then you know bacteria ranks high on the Usual Suspects list. Tooth decay gets its start from acid produced by bacteria; periodontal (gum) disease is often triggered by bacteria that infect the gums.
But the particular strains of bacteria that can cause dental disease are a small percentage of the 10,000-plus species inhabiting your mouth. The rest, numbering in the millions, are fairly benign—and some, as recent research is now showing, play a sizeable role in protecting your teeth and gums against other malicious bacteria, fungi and viruses.
Dr. Aaron Weinberg, a dental researcher at Case Western Reserve University, has been investigating these protective bacteria for many years. His research began with a scientific conundrum: although the mouth has one of the highest densities of bacterial populations, wounds in the mouth tend to heal quickly.
The answer, he believes, originates with human beta defensins (hBDs), substances produced by cells in the lining of the mouth that are natural antibiotics against disease. He has found that certain bacteria actually help stimulate their production.
This isn't just an interesting fact about the body's defenses and immune system. During his research, Dr. Weinberg was able to identify the agent within the bacteria that triggered hBD production. This has opened up a new line of research: The possibility that harnessing this agent might help assist in our treatment of infection by boosting the body's defensive capabilities.
For example, researchers have proposed including a form of the agent in toothpaste. Over time, this might stimulate hBD production and guard the mouth against the development of dental diseases like gum disease.
These possibilities all come from our increasing knowledge and understanding of the microscopic world around us, especially in our mouths. Bacteria are much more complex than we may have realized—not all are our enemies, and some are definitely our friends. Learning more may open up new ways to keep our teeth and gums healthy.
If you would like more information on the mouth's healing abilities, please contact us or schedule an appointment for a consultation.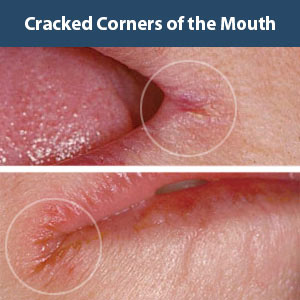 While a relatively minor health issue, cracked mouth corners (medically known as angular cheilitis) can certainly be irritating. Fortunately, you don't have to live with it—we can help reduce the discomfort and even make it less likely to happen in the future.
 Angular cheilitis is most characterized by redness and fissures (or cracks) in the skin at the corners of the lips. It commonly happens in younger ages (children to younger adults) because of drooling or complications from wearing braces. Older adults can also develop cracked mouth corners due to wrinkling around the mouth. The immediate causes are usually localized to the mouth and lip region, but it can sometimes arise from systemic conditions.
A case of angular cheilitis can also become infected, usually with a strain of yeast known as "candida albicans," which then intensifies inflammation and discomfort. This is usually due to interaction between saliva and the open fissures, helped along by people's tendency to habitually lick these cracks (hence the other name for cracked mouth corners, perleche, from the French "to lick").
The best way to treat angular cheilitis is with a series of applications of oral or topical antifungal medication. These may also be combined with steroid ointments that help retard redness and inflammation. If the infection involves the inside of the mouth, you may also need to use an antibacterial rinse until it clears up.
There are also things you can do to minimize future occurrences. Be sure to have missing teeth replaced or loose dentures refitted, and stay vigilant with daily brushing and flossing. You might also consult with a dermatologist about ways to treat wrinkling around the mouth. And easing those wrinkles could not only minimize your chances of developing angular cheilitis, but also give you a more youthful appearance.
Cracked mouth corners can be unnerving. But with a few simple steps we can help relieve any current discomfort and help you reduce the chances of another occurrence.
If you would like more information on cracked mouth corners and other oral irritations, please contact us or schedule an appointment for a consultation. You can also learn more about this topic by reading the Dear Doctor magazine article "Cracked Corners of the Mouth."